6 Practical Uses of Plastic Squeeze Bottles
Share
Issue Time

2021/05/20
Summary
There are many uses of plastic squeeze bottles, and the application scenarios are also very wide. This article will introduce six practical uses of plastic squeeze bottles.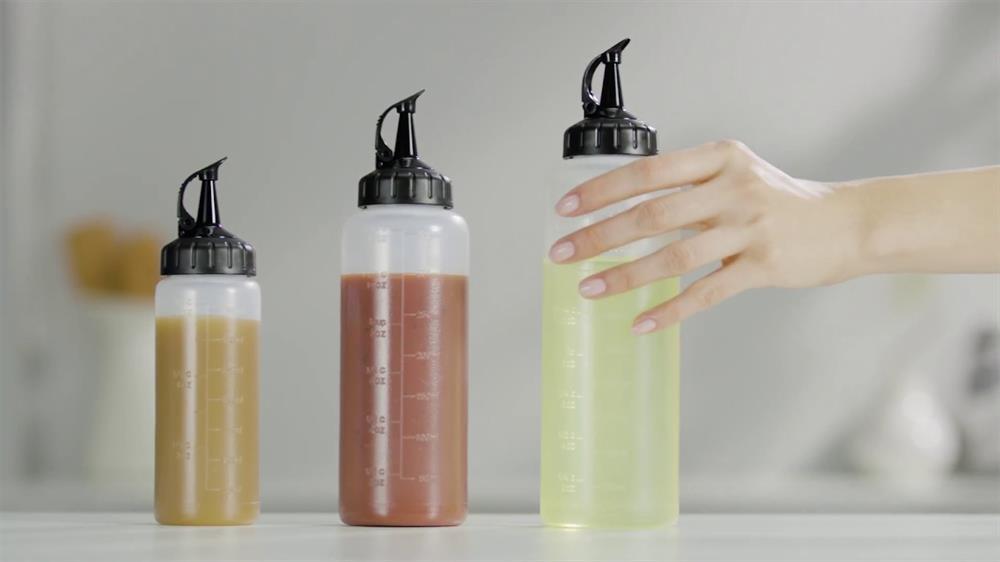 Due to its stable performance,
plastic squeeze bottles
are often used to package liquid substances, such as sauces, condiments or paints, and so on. The following are six practical uses of plastic squeeze bottles.
Storing Homemade Condiments
Whether you are trying to avoid yucky preservatives in store-bought condiments, you want to make healthier versions of your favorite salad dressing, or you just want to try something new, these plastic squeeze bottles are the best way to store your homemade condiments!
Decorating Cakes & Cookies

Sometimes pastry bags can be a little difficult to use, so a great alternative is using plastic squeeze bottles. This is a helpful idea for when you're decorating cakes and cookies with your kids. It helps cut down on the mess that could be if you used pastry bags or a frosting knife.
Clean Out Your Keyboard
Do you have small spaces and holes that easily collect dirt? If you've been eating while on your computer and look down to see crumbs and dirt stuck in your keyboard, you can use an empty squeeze bottle to blow the dust and dirt out. Might not be the best way, but it'll work in a pinch.
Using Soaps, Detergent, and Ingredients Bought in Bulk
Buying in bulk is a great way to save money, but then you are left with this giant container that may be difficult to use. Squeeze bottles make great storage containers that are easy to use. From shampoo and conditioner to dish soap, to laundry detergent, to ketchup and mustard, this is an inexpensive way to break down your bulk items into more manageable portions.
Storing Paint
If you have leftover paint that you want to store in the garage, plastic squeeze bottles are smaller and easier to manage than a half-full paint can, so they are easier to use when you just want to get a small amount out. The clear containers make it quick to see what's inside and their slim design compared to a bulky paint can mean you can fit three times as many on one shelf.
Plastic Squeeze Bottles Games for Kids

There are endless ways to entertain kids using condiment bottles. On a hot summer day, you can fill a few up and let the kids have a water war. On a cold, snowy, winter day, you can fill them up with water and a few drops of food coloring and paint the snow! They also can easily be filled up with sidewalk chalk paint so kids can color the driveway. Or fill them up with a die tie and make a groovy tie-dyed t-shirt or bed sheets.
Plastic squeeze bottles are especially common in kitchen appliances. They are very suitable for packaging condiments and can also control the amount of liquid used. If you still want to know more about plastic squeeze bottles after reading the above content, you can contact us for more detailed solutions. At the same time, the plastic squeeze bottles we produce are safe, high-quality, and stable.
As a professional supplier of
plastic squeeze bottles
, we have accumulated many years of experience in production and manufacturing. Our perfect team and advanced leading technology can provide you with high-quality products. Our professional R&D team can also provide thoughtful services and good solutions according to customer needs. If you are interested in our plastic squeeze bottles, please contact us immediately!