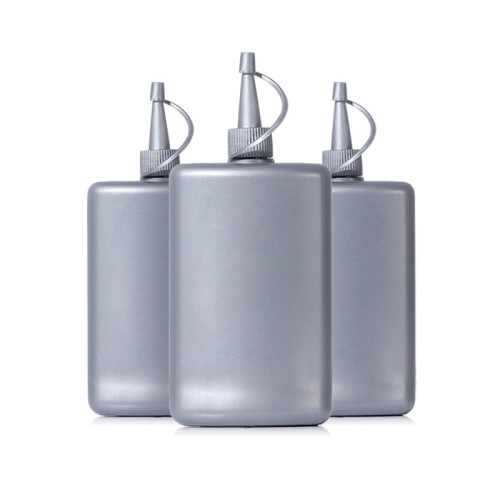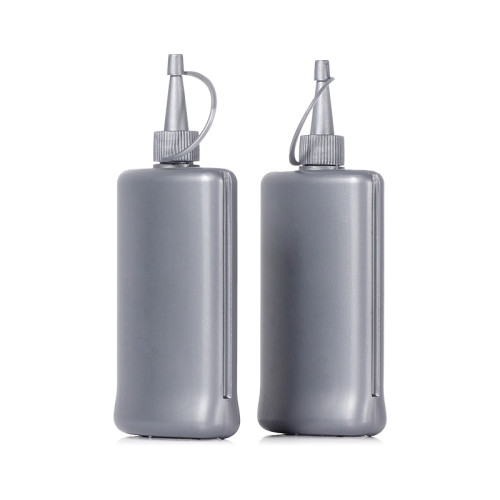 Custom 3oz 100ml HDPE plastic Bicycle Oil bottle for Lubricant,chain cleaner squeeze bottle with nozzle lid
Description
Custom design 3oz 100ml HDPE plastic sliver Bicycle Oil bottle for Lubricant,chain cleaner with long nozzle lid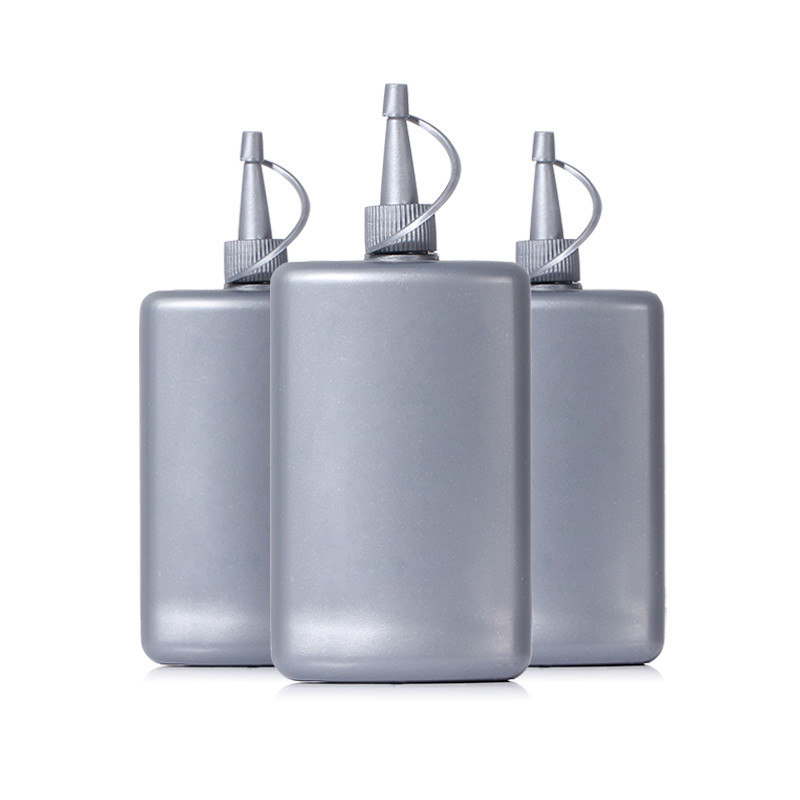 Sample Content
Enhance your biking experience with our custom-designed 3oz (100ml) HDPE plastic silver bicycle oil bottle. This versatile bottle is specifically designed for lubricants and chain cleaners, providing a convenient and efficient solution for bike maintenance. With its custom design options and long nozzle lid, this bottle is a must-have accessory for every biking enthusiast.
Our HDPE plastic silver bicycle oil bottle is not only durable but also lightweight, ensuring ease of use and portability. The 3oz (100ml) capacity offers the perfect amount of space for storing lubricants and chain cleaners, allowing you to carry the necessary fluids for on-the-go bike maintenance.
The long nozzle lid of the bottle is designed for precise and controlled application. It enables easy access to hard-to-reach areas such as bike chains, ensuring thorough lubrication and cleaning. The extended nozzle also minimizes waste and spillage, ensuring that the lubricant or chain cleaner is applied exactly where needed.
What sets our bicycle oil bottle apart is the option for custom design. Personalize your bottle with your own branding, logo, or unique graphics, making it a standout accessory that represents your biking style. Whether you're a professional cyclist, a bike shop owner, or a biking enthusiast, our custom-designed bicycle oil bottle allows you to showcase your individuality and promote your brand.
The versatility of our bicycle oil bottle extends beyond lubricants and chain cleaners. It can also be used for storing other essential fluids or bike maintenance products, providing a multifunctional solution for all your biking needs.
Experience the convenience and functionality of our custom-designed 3oz (100ml) HDPE plastic silver bicycle oil bottle. Keep your bike in top condition with precise lubrication and cleaning. Personalize your bottle and showcase your style. Order your custom bicycle oil bottle today and elevate your biking maintenance routine to a whole new level.